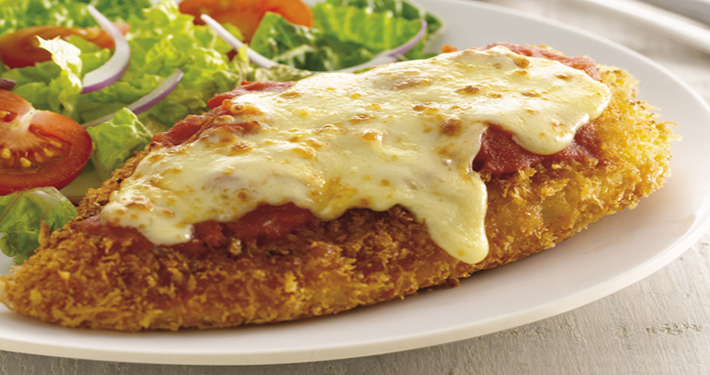 Preparation Time:
5 minutes
Ingredients
4 chicken breasts, without skin
1/2 cup plain flour
2 eggs, beaten
Coarse dried breadcrumbs
Olive Oil for frying
400 g canned tomatoes, chopped Perfect Italiano Parmesan Grated
Season to taste
Steps
Coat the chicken in the flour, then in egg, and finally in the crumbs. Heat olive oil in a fry pan and brown the chicken on both sides until golden, adding extra oil as you cook the remaining chicken.
Place chicken on serving plates and top with tomato sauce and Perfect Italiano Parmesan Grated.
Place under the grill for 2 to 3 minutes until the cheese melts.