Chicken Cranberry Roulade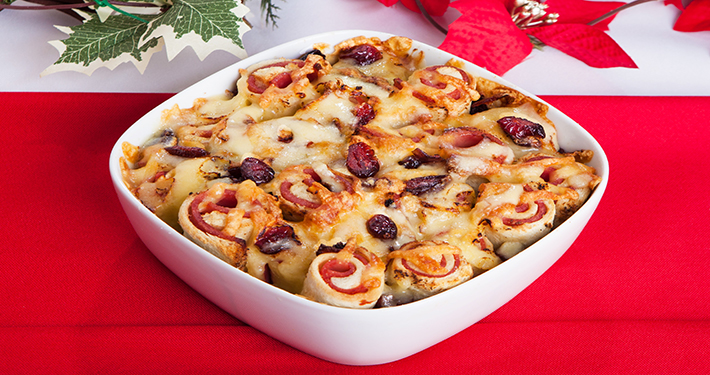 Preparation Time:
10 minutes
Ingredients
8 slices sandwich bread
4 slices chicken ham
4 tbsp dried cranberries
Steps
Compress the sandwich bread by pressing firmly.
Lay ham, sprinkle the dried cranberries and Perfect Italiano Perfect Bakes on the bread.
Roll the bread, and cut into half. 
Assemble the sandwich nice and compact in a baking dish and cover with additional cheese. 
Bake in a 180°c preheated oven until cheese is nicely melted.