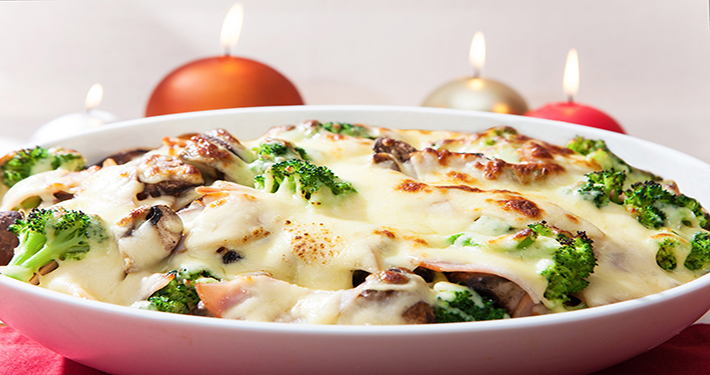 Preparation Time:
15 minutes
Ingredients
200g sliced turkey ham
100g Portobello mushrooms sliced
150g cooked broccoli
50g raisins
50g cranberries
200ml cream
Pinch of all spice
Pinch of nutmeg
Salt and pepper to taste
Steps
In a casserole, mix and toss all the ingredients together except the cheese.
Flatten the mixture evenly in a casserole and sprinkle with a generous amount of cheese.
Bake the dish in a pre-heated oven of 180-degrees celcius for 15 minutes or until the cheese is nicely browned.
Chef's Tip: You can substitute turkey ham with turkey breast or any meat to your liking!