Cheesy Tortilla Meatball Bakes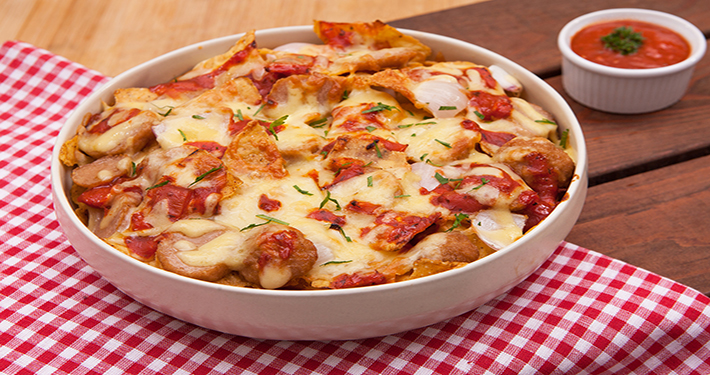 Preparation Time:
10 minutes
Ingredients
250g Leggo's Bolognese Pasta Sauce, or to taste
200g chicken meatballs
1 whole onion, peeled and sliced thinly
170g tortilla or corn chips
Steps
Mix all the ingredients together, except the cheese.
In a heat proof dish, line the mixture evenly followed by sprinkling an even layer of Perfect Bakes cheese.
Bake in a 180°C preheated oven for about 15-20 mins or until cheese is nicely caramelized.