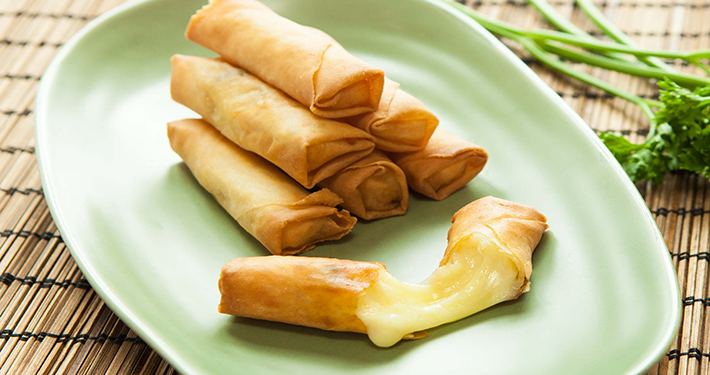 Preparation Time:
20 minutes
Ingredients
20 sheets of small spring roll pastry
Cooking oil as needed
Steps
Spoon about 2 tsp of Perfect Italiano Perfect Pizza cheese.
On the bottom most of the spring roll, place the cheese, roll it half way through, followed by tucking in both left and right sides upwards. Continue to roll forward and seal with some drops of water.
In a pan of heated cooking oil, pan fry the spring rolls until crispy brown.