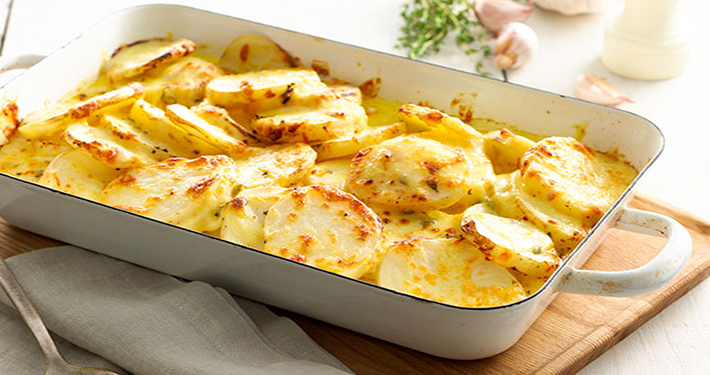 Preparation Time:
10 minutes
Ingredients
40g of Anchor butter
8 Potatoes, thickly sliced
2 cloves of Garlic, finely sliced
300ml Cream
300ml Milk
½ packet of Perfect Italiano Perfect Bakes
Fresh Thyme
Salt & Black Pepper
Steps
Preheat oven to 200 °C
Grease baking dish with butter.
Slice potatoes into finger width slices and finely slice the garlic. Layer potato and garlic in baking dish.
Mix cream, milk, thyme and Perfect Italiano Perfect Bakes in a bowl, season with salt and pepper then pour over potatoes.
Bake in oven for 1 hour until potatoes are tender and cheese is melted golden brown.