Cheesy Peas and Corn Toast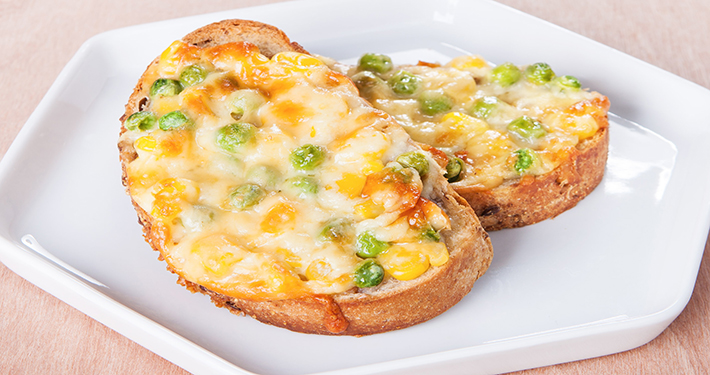 Preparation Time:
10 minutes
Ingredients
6 slices of bread
100g corn bits
100g peas
50g chopped onions
2 cloves sliced garlic
Salt and pepper to taste (optional)
Steps
Lay the bread in a baking tray. Sprinkle with all ingredients except the cheese.
Top with generous amount of Perfect Italiano Perfect Bakes.
Bake in a 180°c preheated oven until cheese is nicely caramelised.