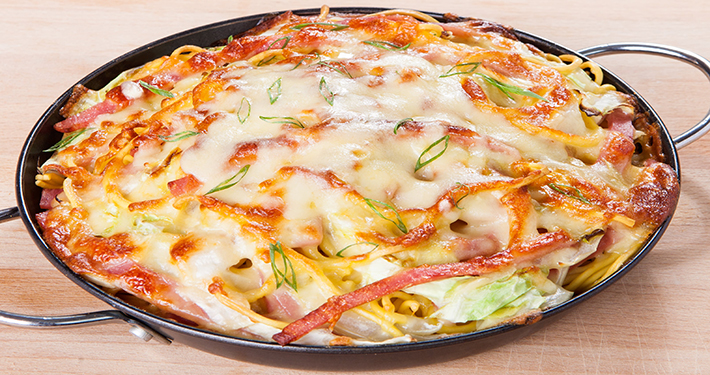 Preparation Time:
15 minutes
Ingredients
150g sliced chicken ham
50g sliced onions
100g sliced cabbage
200g fresh egg noodles of choice
4 whole eggs
Extra 100g Perfect Italiano Pizza Plus Cheese
Salt and pepper to taste (optional)
Steps
In a bowl, mix all the ingredients together except the extra cheese.
Place the ingredients in a baking try and press firmly. Top with the extra Perfect Italiano Perfect Pizza
Bake the mixture at 180°c preheated oven until cheese nicely melts down.