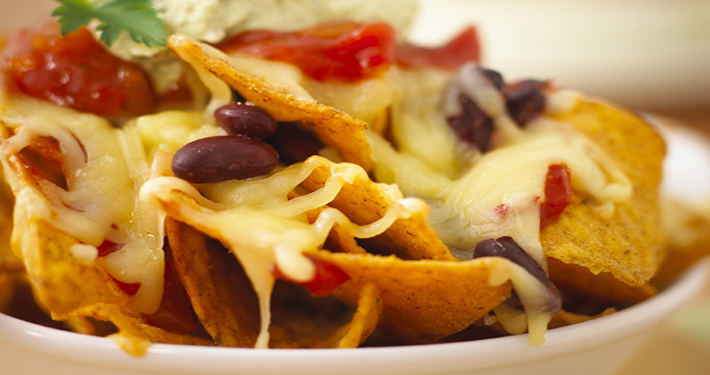 Preparation Time:
10 minutes
Ingredients
250g Plain Corn chips
400g can red kidney beans, drained
250ml Tomato salsa
100g Jalapeño chilli's, sliced thinly
100g Guacamole Avocado dip
100g Sour Cream
Steps
Place 1/3 of the corn chips into the base of a shallow 30cm baking dish.
Sprinkle over 1/2 the red kidney beans, 1/2 of the salsa and 1/2 of the Parmesan grated cheese.
Top with remaining corn chips, red kidney beans, salsa and cheese.
Bake the Nacho's in the pre-heated oven 220°C for 15 minutes until cheese is melted 
Top the Nacho's with the Jalapeño's, guacamole and sour cream. Serve hot.