Cheesy Festive Turkey Pizza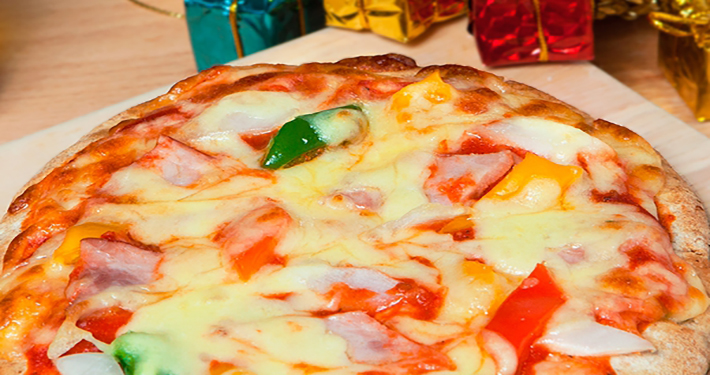 Preparation Time:
10 minutes
Ingredients
100g turkey ham, diced
100ml tomato sauce
1 bell pepper, seeds removed and sliced
50g sliced onions
Pinch of nutmeg spice
4 pita pockets
Steps
Place pita pocket in a baking tray, then spread tomato sauce evenly on the surface.
Add turkey ham, peppers and onions.
Sprinkle nutmeg spice, and top with Perfect Italiano Mozzarella and Parmesan Grated cheese.
Bake in a 200ºC preheated oven for 10 minutes.