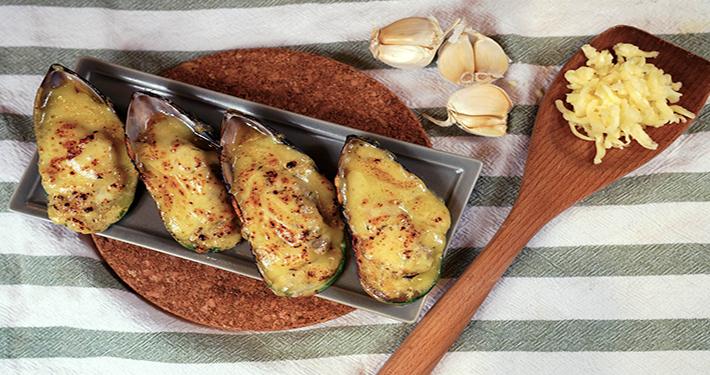 Preparation Time:
10 minutes
Ingredients
50gm garlic, chopped
50gm onion, chopped
50gm celery, chopped
5gm thyme
50ml cooking cream
12 green mussels
Salt and pepper to taste
Steps
Clean the mussel and keep the shell on.
Cook garlic, onion, and celery till golden brown. Then mix in thyme, salt, pepper, and cream.
Bring to boil, then stir in Perfect Italiano Perfect Bakes Cheese.
Once melted, pour onto mussels. Bake at 200°C for 10-12 minutes. Serve hot.