Cheesy Asparagus Omelette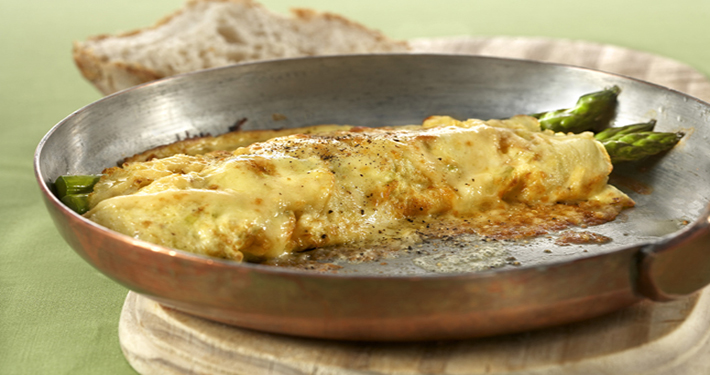 Preparation Time:
10 minutes
Ingredients
40g Anchor butter
2 spring onions, finely chopped
1 clove garlic, crushed and finely chopped
4 eggs
1/4 cup cream
1/2 cup grated Perfect Italiano Traditional Hard Cheese
1 bunch asparagus spears
Salt & pepper to season
Steps
Prepare asparagus by breaking off woody stalks and lightly steaming.
Melt butter in a shallow non stick pan. Sauté spring onions and garlic for 2 minutes.
Whisk together the eggs, cream, grated Perfect Italiano Traditional Hard Cheese. Season with salt and pepper.
Pour the egg mixture into the pan with the spring onions and garlic. Cook over a low heat until egg is set.
Lay asparagus across the middle of omelette.
Fold the omelette in half over the asparagus.
Serve hot with a little salad garnish.