Cheese & Egg Baked Asparagus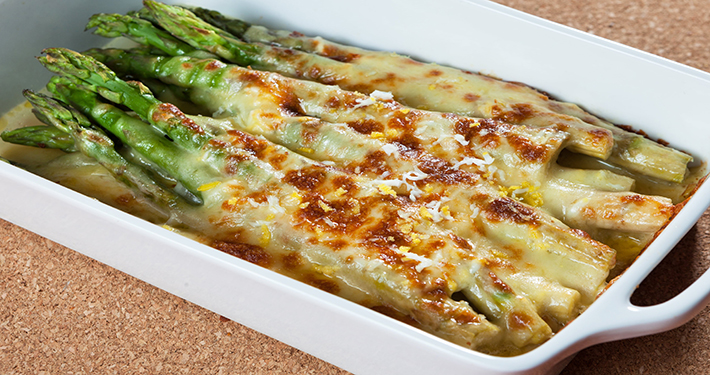 Preparation Time:
15 minutes
Ingredients
300g asparagus, peeled and trimmed
2 hard boiled eggs
Salt and pepper to taste (optional)
Steps
In a baking tray, sprinkle 75g of Perfect Italiano Perfect Pizza Cheese and place the asparagus in a neat order.
Sprinkle and cover the asparagus with the remaining Perfect Italiano Pizza Plus Cheese and bake in preheated oven at 200°c until nicely browned.
Shave some eggs to garnish.
Chef's Tip: You can try this recipe with any type of asparagus!