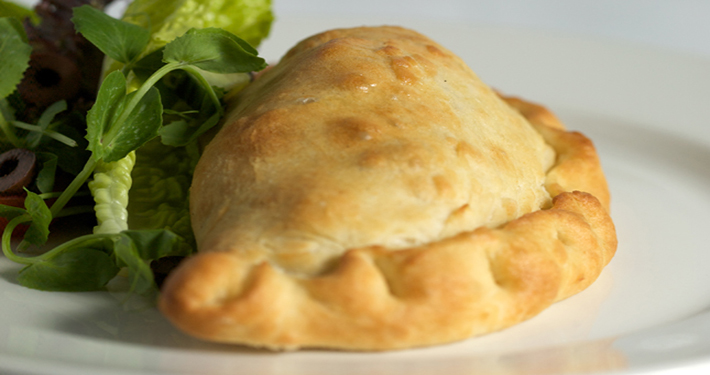 Preparation Time:
1 hour 30 minutes
Ingredients
800g plain flour, sifted
1 tblsp dried yeast
2 tspn salt
2 tspn sugar
500ml warm water
2 tblsp olive oil
1 onion, diced
500g beef mince
700g pasta sauce
2 tspn oregano
Salt & pepper
Steps
Mix flour, yeast, sugar and water to a soft dough. Place in a large greased bowl, cover and rest in a warm place for 20 minutes until doubled in size.
Heat oil in a saucepan and cook onion until softened. Add beef and cook until browned. Add pasta sauce and oregano, simmer for 5-10 minutes and season to taste.
Knead dough for 3-4 minutes until smooth then divide into eight portions. Roll each out to form a 24cm round.
Place 1/3 cup Bolognese sauce onto half of each round leaving a 2cm border. Top with 1/2 cup Perfect Italiano Perfect Pizza then fold over other half, crimping edges to seal. Brush tops with oil and sprinkle with oregano.
Bake at 200°C for 10-12 minutes or until puffed and golden.