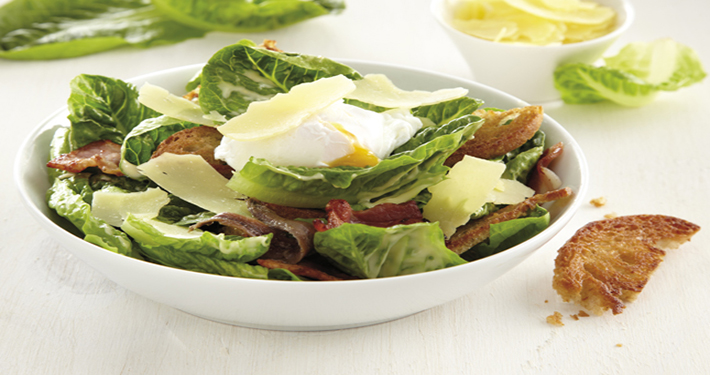 Preparation Time:
20 minutes
Cooking Time:
1hr 0 minutes
Ingredients
1 cup mayonnaise
1 garlic, crushed into fine paste
1 teaspoon mustard
1 teaspoon Worcestershire sauce1 teaspoon Worcestershire sauce
1 teaspoon lemon juice
Salt & pepper to taste
2 cos lettuce hearts, washed
4 boiled eggs, quartered
2 rashers of lean bacon, sliced
4 slices bread, cut into cubes
4 anchovies
Steps
Fry bacon in a little olive oil. Remove from pad, add bread, fry in bacon fat and toss till crispy.
In a large bowl mix lettuce with dressing add bacon and bread.
Garnish with eggs, anchovies and grated traditional hard cheese and serve with dressing.