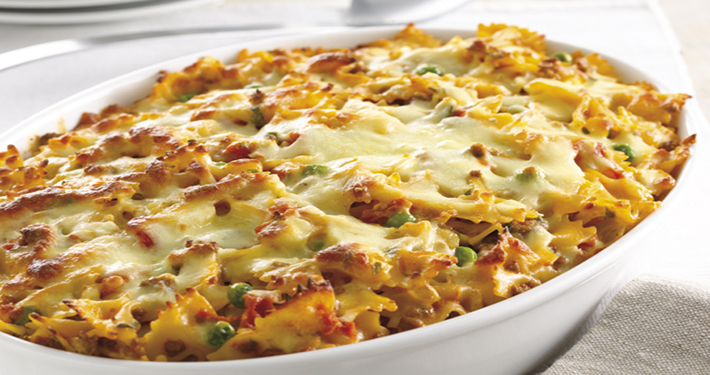 Preparation Time:
15 minutes
Ingredients
300g Lean Veal or Beef Mince
Olive Oil
1 Brown Onion, Chopped
5 Cloves of Garlic, Crushed
Fresh Parsley
Salt & Pepper to Taste
500g Penne or Spiral Pasta, Cooked
Half a cup of Peas
1 cup of grated Perfect Italiano Mozzarella Light
250g ricotta
400g Tin of tomatoes
4 Eggs
Steps
Cook mince in a little oil until brown and remove from pan. Cook onion and garlic in a little oil until lightly browned, then add the cooked mince and parsley.
Place cooked pasta in a large bowl. Add mince mixture, peas, tomatoes, eggs, ricotta, and half the grated Perfect Italiano Light Mozzarella. Stir to combine, then spoon into a large baking dish and press down with the back of the spoon. Top with the rest of the Perfect Italiano Light Mozzarella.
Cover with foil, then bake for 30 minutes in a 180°C oven. Remove foil and bake for a further 20 minutes until golden and crispy on top.