Baked Portobello Mushroom with Fried Rice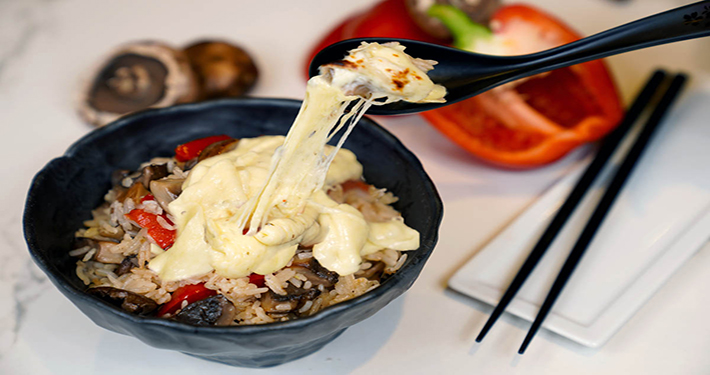 Preparation Time:
15 minutes
Ingredients
4 pcs portobello mushroom
2 cups of white rice, cooked
2 cloves garlic, finely chopped
1 onion, peeled and diced
1 red bell pepper
30gm spring onion
10gm paprika
10gm thyme
20ml olive oil
Salt and pepper to taste
Steps
Clean the mushroom and season with salt, pepper, thyme, and olive oil.
Bake at 180°C for 10min. Let it cool, then cut into chunks as desired.
Heat the pan with olive oil, garlic, onion, and bell pepper till golden brown.
Add the rice and mushroom into the pan and stir-fry. Add salt and pepper to taste.
Garnish with spring onions and serve hot.