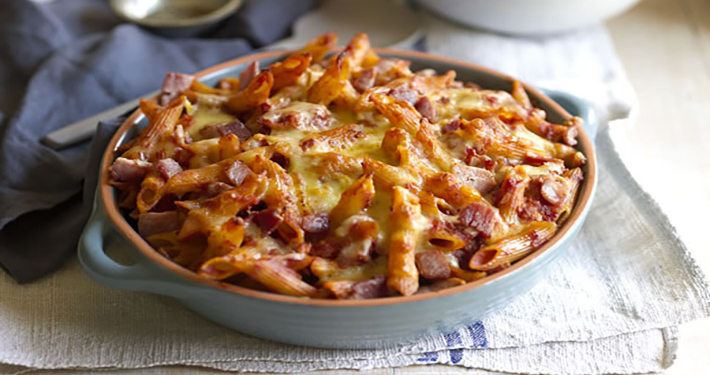 Preparation Time:
10 minutes
Ingredients
400g penne pasta
1 tbsp olive oil
3 slices bacon, diced
1 onion, finely chopped
3 cloves garlic, chopped
200 ml red wine
2 cans of 400g diced tomatoes
Salt and Pepper
Steps
Cook the pasta in salted boiling water. Drain and set aside.
In a large frying pan, heat the olive oil over a medium heat. Add the bacon and cook until browned.
Reduce the heat to low, add the onion, and cook for another 5 min or until soft. Add the garlic and continue to cook for 2 min. Pour in the wine and reduce. Add the tomatoes, season with salt and pepper, and simmer for 20 min until the sauce thickens.
Stir in the penne. Transfer to a large baking dish and sprinkle over the Perfect Italiano Perfect Bakes cheese.
Bake in pre-heated oven at 200°C until cheese melts golden brown.