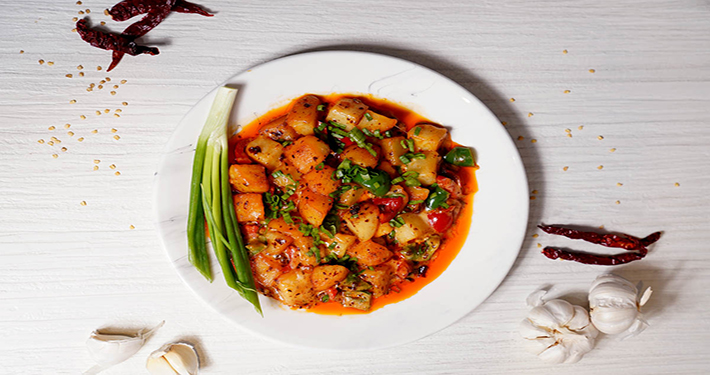 Preparation Time:
10 minutes
Ingredients
30gm mala paste
30ml water
4pcs Idaho potato
1 pcs onion
2 cloves garlic
Salt and pepper to taste
Steps
Peel the potatoes and boil till soft. Cool in cold water.
Heat the pan. Fry onions and garlic till fragrant, then add in mala paste and water.
Toss in the potatoes and cook for 10 minutes.
Top with Perfect Italiano Perfect Pizza Cheese, then bake for 8 minutes. Serve hot.