Baked Kong Po Seafood Pasta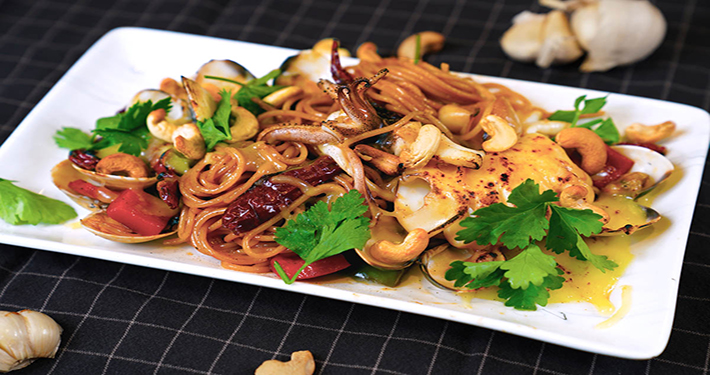 Preparation Time:
30 minutes
Ingredients
250gm spaghetti or pasta of choice - boiled
50gm spring onion
50gm cashew nuts
1 onion
1 green bell pepper
1 red bell pepper
1 squid
4 prawns
20 clams
100gm dried chilies
20gm chili sauce
Steps
Clean the seafood and set aside in the fridge.
Dice the red and green bell peppers and onions.
Fry the garlic till fragrant. Add dried chili, chili sauce, ketchup, black vinegar, oyster sauce, water, and pasta, then bring to a boil.
Prepare the seafood as desired and mix into the pot.
Once boiled, transfer onto a baking try and top with Perfect Italiano Perfect Pizza Cheese.
Bake at 200°C for 8-10 minutes.
Garnish with cashew nuts and spring onions. Serve hot.