Baked Chicken with Pancetta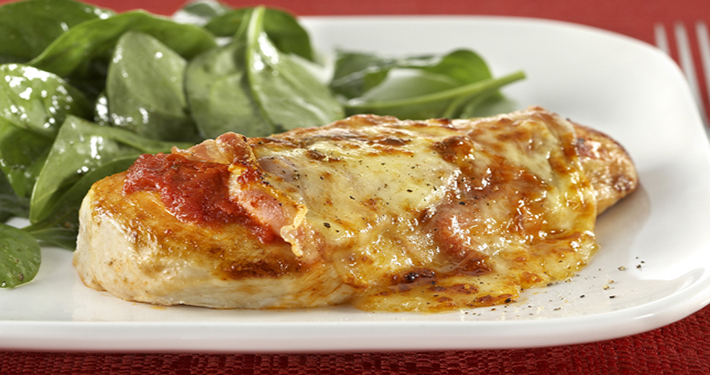 Preparation Time:
15 minutes
Ingredients
4 skinless chicken breast fillets
500g jar prepared tomato pasta sauce
4 slices pancetta, halved
Sliced Spinach salad, for serving
Steps
Sear chicken in a lightly oiled frying pan until golden. Place in a baking dish and pour over pasta sauce. Top with pancetta and Perfect Italiano Mozzarella.
Bake at 180ºC for 20 minutes, or until cooked through. Serve with a spinach salad.