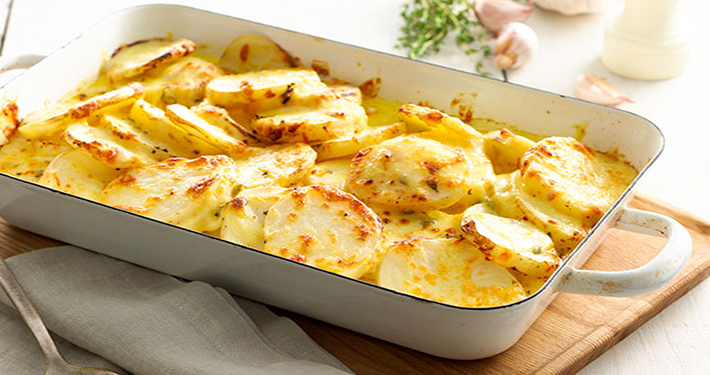 Preparation Time:
15 minutes
Ingredients
4 potatoes
50g cooking cream
25g chicken ham
Salt and pepper
Steps
Cook potatoes and slice into rounds.
Layer the potato slices in baking dish.
In a bowl, mix Perfect Italiano Traditional Hard Cheese and Mozzarella cheese, ham, cooking cream, salt and pepper. Mix well.
Pour the mixture over the potatoes.
Bake until Perfect Italiano cheese melts and golden brown.