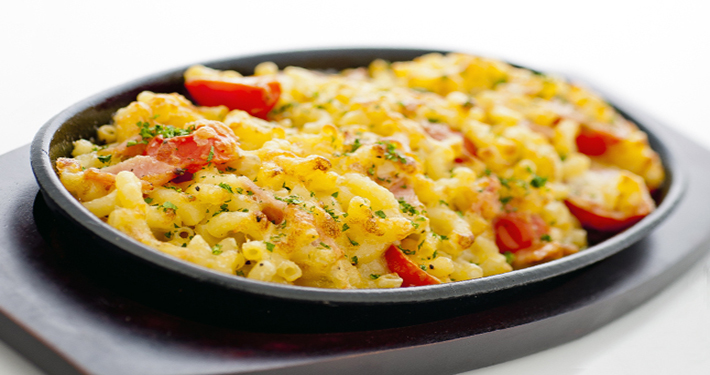 Preparation Time:
15 minutes
Ingredients
300g macaroni, cooked
50g chicken ham
25g cooking cream
Salt and pepper
Steps
In a baking dish, mix macaroni, Perfect Italiano Parmesan and Mozzarella cheese, cooking cream and ham and stir till well mixed.
Sprinkle with sale and pepper to taste.
Bake in oven till Perfect Italiano cheese melts and golden brown.