Baked Caramelized Onion Dip with Fried Flour Tortilla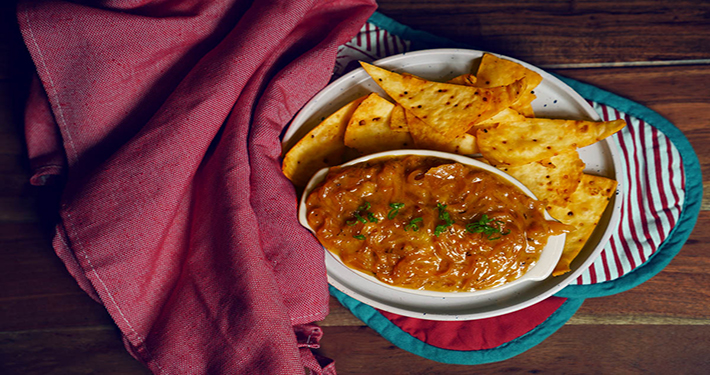 Preparation Time:
5 minutes
Ingredients
5 onions, peeled and sliced
30gm Anchor Salted Butter
300ml honey
Steps
Slice onion and cook in pan with Anchor Salted Butter till soft.
Stir in honey and slow cook till like jam, then add in Perfect Italiano Perfect Bakes Cheese.
Once fully melted, serve with fried tortilla chips.