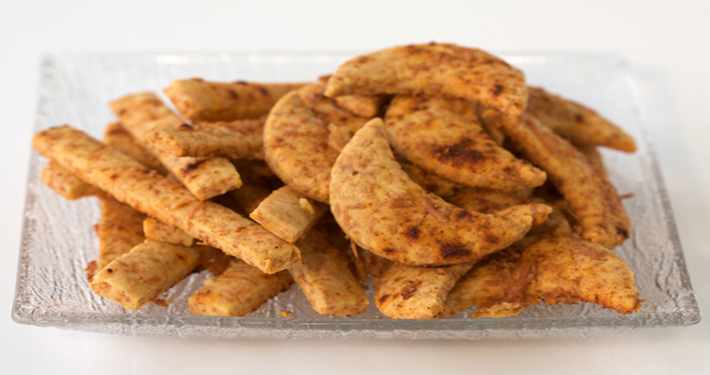 Preparation Time:
15 minutes
Ingredients
250g plain flour
175g chilled Anchor Butter
200g Grated Perfect Italiano Parmesan
1/2 tspn cayenne pepper
1 tspn mustard powder
1 egg yolk
Water (if needed)
Pinch of salt
Topping
1/2 tspn cayenne pepper
Steps
Blend and pulse all ingredients together. Cut into shapes, sprinkle with additional cayenne pepper and Perfect Italiano Parmesan Grated Cheese.
Bake at 175°C until lightly golden – approximately 25 minutes. Serves 20 biscuits.