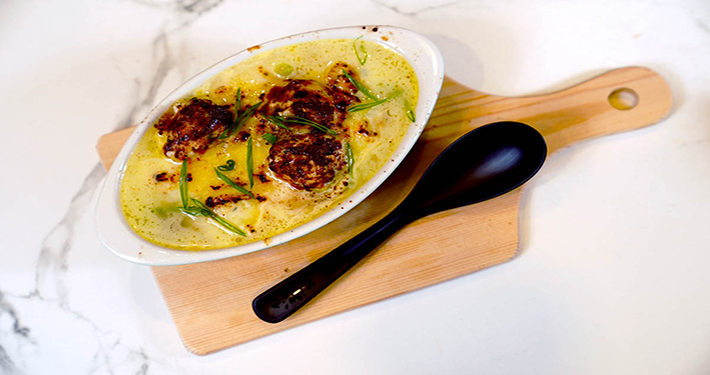 Preparation Time:
30 minutes
Ingredients
200gm minced chicken
50gm carrot
50gm celery
30gm onion
20gm chives
10gm thyme
10gm garlic powder
1 tsp pepper
1 tsp sugar
3 tsp corn flour
40ml water
250ml chicken stock
2 eggs
Steps
Boil chicken stock.
Blend the rest of the ingredients together (except eggs), then cool in the fridge for 20 minutes.
Form small balls then boil with the chicken stock for about 5-8 minutes.
Once the meatballs have set, add 2 eggs into the soup and stir. Serve hot.