Parmesan Crisps with Smoked Salmon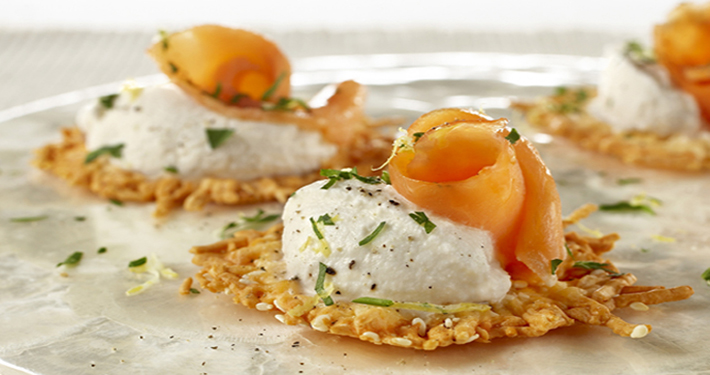 Preparation Time:
15 minutes
Ingredients
125g grated Perfect Italiano Parmesan
2 teaspoons sesame seeds
Salt and freshly ground black pepper, to taste
250g tub Ricotta
100g smoked salmon, sliced
2 tablespoons chopped fresh flat leaf parsley
Finely grated rind of 1 lemon
Steps
Combine Perfect Italiano Grated Parmesan, sesame seeds and season with black pepper. Drop tablespoonfuls of the mixture onto a baking paper lined tray and bake at 200°C for 5 minutes until golden brown and bubbling. Allow to cool 5 minutes until crisp.
To serve, top each Parmesan Crisp with a generous dollop of Ricotta and a curl of smoked salmon.  Sprinkle with combined parsley and lemon rind, season with salt and pepper.