Prosciutto, Parmesan and Rocket Pizza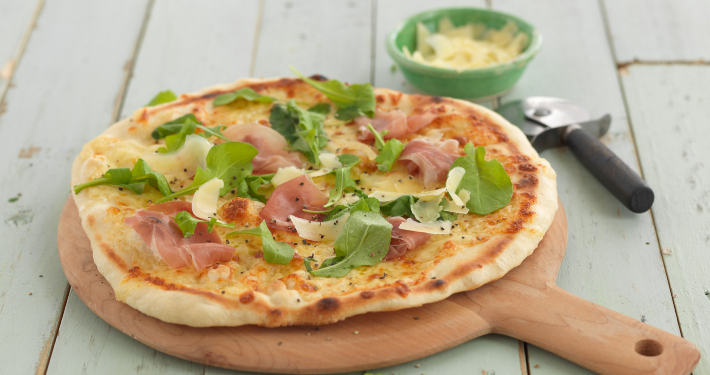 Preparation Time:
10 minutes
Method
Preheat oven to 250°C.
Place the pizza base on a flat baking tray. Spread pizza base with tomato sacue then sprinkle over Perfect Pizza to evenly cover the base
Place the pizza in the oven for 10 to 15 minutes until the cheese is melted and the base is crispy.
Top with prosciutto, rocket and shaved parmesan. Cut into wedges to serve.